Questions 168-171 refer to the following meeting minutes.
Corbissin Corporation
Minutes of Quarterly Finance Team Meeting
Thursday, 18 October
Present: Lorenzo Abeyta (Chair), Dolores Tengco, Perla Buenallor, Omar Mayuga,
and Cora Odevilas
Absent: Juan Carlos Serapio (attending International Technology Conference)
The meeting was called to order at 10:30 a.m. by Lorenzo Abeyta.
The minutes from the 20 June meeting were approved unanimously.
Financial Summary (presented by Omar Mayuga)
* Revenue from the last quarter was up by 10 percent.
* The budget has been approved for the hiring of additional sales personnel and customer service associates.
* Discussion of the proposed internship program was postponed until more research has been done. Perla Buenaflor will look into this proposal and present a report at the next meeting.
* The "We All Tell a Story" marketing campaign is under way. The project features
testimonials from small-business owners whose office operations improved after installation of our products.
Announcements
Dolores Tengco confirmed that the launch of our new line of printers and copiers is set for 10 November. There will be commercials on TV and radio, online, and in print media. Stores in Mandaluyong and Taguig are planning full-day events. More information on other sales events in stores will be released soon.
The meeting was adjourned at 11:30 AM. by Lorenzo Abeyta.
What is indicated about the Corbissin Corporation?
(A) Its finance team meets monthly.
(B) Its sales personnel received a pay raise.
(C) It manufactures and sells office technology.
(D) It has recently opened a store in Taguig.
What is suggested about Mr. Serapio?
(A) He wrote the meeting minutes.
(B) He scheduled the previous team meeting.
(C) He recently gave a presentation at a conference.
(D) He was away on business on October 18.
Who will gather more information on a topic?
(A) Mr. Abeyta
(B) Ms. Tengco
(C) Ms. Buenaflor
(D) Mr. Mayuga
What will happen in November?
(A) The finance team will travel.
(B) New products will be released.
(C) Some equipment will be repaired.
(D) A user guide will be updated.
Questions 172-175 refer to the following letter.
Harding Environmental Group
September 6
Jelani Campbell
Norden Water Commission
329 Route 15
Norden City, AZ 86310
Dear Mr. Campbeil,
I appreciate the Norden Water Commission's interest in my serving as a member of your board of directors. As we discussed, ] am currently unable to assume any additional responsibilities. — [1] —. However, I would like to take this opportunity to voice my support for Ms. Lauren Birrell to serve as a board member.
Ms. Birrell, the Director of Development at Harding Environmental Group, began her career here as a water analyst. She was quickly promoted to multiple supervisory roles as her expert knowledge and skills became apparent. — [2] —. For example, a recent research study led by Ms. Birrell found deficiencies with Norden City's water pumping system. — [3] —. She provided guidance on necessary upgrades in a timely and cost-effective manner. The upgraded system, which requires much less maintenance, has saved Norden City thousands of dollars over the past five years.
Additionally, Ms. Birrell has built strong relationships with the Great Valley
Watershed, the Norden Department of Environmental Protection, and other government agencies. — [4] —. Ms. Birrell would be an invaluable contributor to your organization.
Should you have any questions, please contact me directly at 928-555-0176.
Sincerely,
Saniyo Mathuw
Saniya Mathur
President, Harding Environmental Group
Why did Ms. Mathur send the letter?
(A) To describe her job responsibilities
(B) To recommend a colleague for a position years.
(C) To welcome a new member to the board of directors
(D) To congratulate a coworker on a promotion
What is mentioned about Harding Environmental Group?
(A) It conducts research studies.
(B) It provides legal services.
(C) It manufactures water pumps.
(D) It is a government agency.
What is suggested about Norden City's water system?
(A) It must be updated in the next five years.
(B) It is inspected regularly by Ms. Birrell.
(C) Its maintenance costs have decreased.
(D) Its pumps are in need of repair.
In which of the positions marked [1], [2], [3], and [4] does the following sentence best belong?
"Your organization would benefit from these connections."
(A) [1]
(B) [2]
(C) [3]
(D) [4]
Question 176 – 180 refer to the following e – mail and Web page.
To:

From:

Date:

Subject:

Hyo – Jung Cho

Julian Katz

14 June

Information

Dear Ms. Cho,

Since you were away last week, you might not get know all the details of the situation with the Web site, Shannon Gehring, our Web designer, was in the middle of revising the site when a severe thunderstorm hit our area. Our servers were struck by lightning and sustained some damage. While they were being repaired, the museum's Web site was down for two days.

I know you are planning to send an e – mail to members today, asking them to help us meet a fund- raising goal by 30 June, the end of our fiscal year. Our site is back online now, and includes a new comment page that can be used for this fund-raising event. Please let me know if you need additional information.

Sincerely

Julian Katz

IT Coordinator

Knight Museum of Art
http://www.knightmuseumofart.ca/comments
14 June
I am such a big fan of the Knight Museum! I have been taking advantage of some of the museum's wonderful programs. The recent series of watercolor painting classes with local artist Leroy Davis was terrific. This experience with watercolor will help me appreciate the museum's current exhibition of Japanese watercolor painting even more, I'm looking forward to taking a tour of the exhibition next week.
I already contribute as museum member, but I just made an additional online today after I received a fund-raising e-mail from the museum's director. It was easy to access the Web site, although I had trouble last week. I hope others will support the museum by contributing before the 30 June deadline. The Knight Museum's programming is worth it.
____ Brenda Sanz
Why did Mr. Katz contract Ms. Cho
(A) To introduce a new employee
(B) to provide an update
(C) To request details
(D) To ask for assistance
In the e-mail, the word "meet" in paragraph 2, line 1, is closest in meaning to
(A) connect
(B) fulfill
(C) encounter
(D) assemble
Who is Ms. Cho?
(A) The museum director
(B) The IT coordinator
(C) A Web designer
(D) A local artist
What is Ms. Sanz eager to do?
(A) Help with the Web site
(B) Lead tours for members
(C) Enroll in an art class
(D) attend an exhibition
What does Ms. Sanz suggest in her comment?
(A) She made a donation before the end of the fiscal year.
(B) She has visited Janpan.
(C) She recently accessed the museum's online art collection.
(D) She purchased  painting by Leroy Davis.
Questions 181-185 refer to the following e-mail and invoice.
E-Mail Message

To:

From:

Date:

Subject:

ababin @ babinassociates.co.nz

t_zhong@vhong.co.nz

5 March

Order #45368

Dear Ms. Babin,

I'm writing to inform you of several problems regarding my recent order. I have been buying items from your company for years, and my previous orders have never had an error. Therefore, I was very surprised when my latest order arrived. First, the shipment 'contained only two packs of T-shirts, which is not the amount listed on the invoice. I saw the note about the long-sleeved shirts, but there was no note about the T-shirts.

Additionally, the price for item number 61 is listed in your catalog and on your Web site as $50 per pack, but that was not what I was charged. Can you please look into this matter and give me a call? You can reach me at +64 04 455 5212.

Thanks in advance,

Fai Zhong
From:

Babin and Associates

25 Caledonia Street, Strathmore

Wellington 6022

To:

Fai Zhong

Zhong Restaurant and Catering

76 Romec Street, Thorndon

Wellington 6011

PAYMENT IS DUE UPON RECEIPT OF INVOICE

Order #45368

Item Number

Item Description

Amount Ordered

Price per Pack

Total Price

32A

T-shirts, white with logo, assorted sizes

3 packs

$125.00

$375.00

32B" See note below

Long-sleeved shirts, white with logo, assorted sizes

3packs

$175.00

$525.00

61

Black aprons, limited edition, knee-length

5 packs

$60.00

$300.00

118

Black trousers, assorted sizes

2 pack

$200.00

$400.00

TOTAL

GST Inclusive

$1,600.00

* We had only one pack of long-sleeved shirts in stock. We included it with this shipment and will send the others in 7-10 business days. There will be no additional shipping charge for these items.

 
 
 
 
 
 
 
Babin and Associates is most likely what type of business?
(A) A laundry service
(B) A clothing company
(C) A catering firm
(D) A shipping service
What is Indicated about Mr. Zhong?
(A) He uses several addresses.
(B) He prefers overnight shipping.
(C) He has ordered from Babin and Associates before.
(D) He is expanding his business.
What does Mr. Zhong request?
(A) An updated catalog
(B) Anew logo design
(C) A return phone call
(D) Shipment to a different location
According to the invoice, what is true about the long-sleeved shirts?
(A) They are being billed at a discount.
(B) They are available in many colors.
(C) Some of them were damaged in the warehouse.
(D) Some of them will be shipped at a later date.
What is one problem that Mr. Zhong identifies?
(A) Too many trousers were delivered.
(B) The wrong amount was charged for aprons.
(C) The T-shirts do not fit well.
(D) The logo on the shirts is incorrect.
Questions 186-190 refer to the following e-mail, ticket, and schedule.
E-Mail Massage

To:

From:

Date:

Subject:

Andrea Williams a.williams@cardiocentre.co.uk

Samuel Penfold <s.penfold@ cardiocentre.co.uk>

  2 August

Re: Cardiology conference

Dear Dr. Williams,

Yes, I will be going to the cardiology conference, and I am looking forward to it. Unfortunately, I will not be able to travel there with you because I am seeing patients until 3 BM. on 5 August. I will have to miss the first day's sessions, but I will be on-site that evening and for the next two days.

Maybe we can have dinner together one evening? Evrim Turgut was telling me about your research together into diagnostic imaging technologies, and I would love the chance to discuss it with you.

Let me know when you will be free.

All best,

Samuel Penfold, MD
NTS Rail

Class

STANDARD

From

LANCASTER

To

MANCHESTER

Date

5 AUGUST

Adult

ONE

Train Number

EX111

Price

£18.00

Seat Number

NONE ASSIGNED

Reservation 43K5 4RN5 4Xw8

Passenger

ANDREA WILLIAMS

Return Trip

NOT INCLUDED

Fare

ADVANCE PURCHASE

Printed on 1 August
Train Schedule—NTS Raii

Lancaster to Manchester

Train Number

Departure Time

Duration

Arrival Time

Price

EX111

7:00 A.M

55 min

7:55 AM

£20.00

RNSO2

8:30 A.M

1h01 min

9:31 A.M

£20.00

EX224

10:15 A.M

1h 15 min

11:30 A.M

£18.00

RNS16

12:30 P.M

1h 25 min

1:55 P.M

£18.00

EX670

2:00 P.M

1h 35 min

3:35 P.M

£18.00

RN823

4:45 P.M

1h 05 min

5:50P.M

£20.00

Purchasing tickets online at https://www-ntsrail.co.uk more than 24 hours before your trip entitles you to a 10 percent discount off the above-listed fares. Full-price tickets are available at all NTS Rail kiosks.
Who most likely is Evrim Turgut?
(A) A medical doctor
(B) An office manager
(C) A conference organizer
(D) A customer service representative
What does the ticket indicate about Dr. Williams' trip?
(A) She will be traveling in first class.
(B) She will be changing trains during her trip.
(C) She will be using the same ticket for her return trip.
(D) She will be able to choose where to sit.
Based on his availability, what train will Dr. Penfold most likely take?
(A) EX111
(B) EX224
(C) RN516
(D) RN823
What is suggested about Dr. Williams?
(A) She works in Manchester.
(B) She travels by train on a regular basis.
(C) She bought her ticket at a reduced price.
(D) She made her reservation at the Lancaster train station.
According to the schedule, what is true about the train trips?
(A) They last the same length of time.
(B) They are cheaper in the morning.
(C) They will end at the same destination.
(D) They must be purchased in person.
Questions 191-195 refer to the following article, e-mail, and form.
Community Project to Showcase Pottersville Artists

By Laurence du Bois

POTTERSVILLE (May 21)—At the

opening of this year's Small Business

Fair in Pottersville Central Park yesterday, the Pottersville Chamber of Commerce announced Images of Success, a community initiative that seeks to promote Pottersville businesses by way of public art. Through the project, local artists will work with area business owners to create original murals on storefronts throughout the city.

To apply, business owners must submit a description of their business's role in the

community and document that their business has been in its current location for at least two years, Artists interested in participating must complete an application in which they describe their connection to Pottersville and submit samples of their own original artwork.

Both business owners and artists should

submit applications to Timothy Freel at

tfreel @ pottersvillecoc.gov by June 15.

The city will reimburse artists for approved supplies up to a limit of $150.
To:

Timothy Freel

From:

Haruka Goto

Date:

Tune 24

Subject:

Images of Success inquiry

Attachment

Draft #2

Dear Mr. Freel,

It was a pleasure meeting with you earlier this week at Jam Café to talk about the design for the Images of Success mural project. I hadn't been to Jam Café since it reopened, and it was great to see the finished renovations. In fact, the owner of the café recently bought one of my paintings to display in the café.

As you suggested, I have adjusted the color scheme to include only the colors from Jam Café's interior. Please let me know as soon as possible whether you would like me to make additional changes.

Best,

Haruka Goto
Pottersville Chamber of Commerce Reimbursement Form

Complete the entire form and attach a record of the purchase. Allow two weeks for processing.

Name:

Date:

Event:

Description:

Haruka Goto

June 25

lmages of Success

Supplies purchased at Pottersville Art Supply for Images of Success mural project. Copy of receipt dated June 24 attached.

 

Product

Unit Price

Quantity

Total Price

Soft green spray paint, 18 oz. can

$11.99

2  

$23.98

Emerald green paint, ½ gallon

$18,99

1

$18.99

Forest green paint, 1 gallon

$34.99

1

$34.99

Set of paintbrushes

$24.99

1

$24.99

Total (including tax)

  $111.14

Approved by: T. Freeh

Approval Date: July 3

 
 
 
 
 
 
 
According to the article, where will artists display their work?
(A) In Pottersville Central Park
(B) At area businesses
(C) At the Chamber of Commerce
(D) On government Web sites
What is the purpose of the e-mail?
(A) To request approval of a design  
(B) To extend an offer of employment
(C) To place an order for art materials
(D) To arrange an appointment
What is indicated about the supplies Ms. Goto purchased?
(A) They were ordered online.
(B) They are not sold in Pottersville.
(C) Their cost will be reimbursed in full.
(D) Their approval has been denied.
What needs to be included with the form?
(A) A tax statement
(B) A copy of the design
(C) The project application
(D) The sales receipt
What is most likely true about Jam Café?
(A) It sells local artwork.
(B) Its logo was designed by Ms. Goto.
(C) It is closed for remodeling.
(D) It has a green interior.
Questions 196-200 refer to the following Web page, e-mail, and article.
http:/wwwjaqgarza.com

News

Videos

Photos

Biography

Send a Message

Jacqueline Garza, better known as Jaq, was born and raised in Austin, Texas. As a child,

Ms. Garza loved to dance and play sports. She particularly excelled al basketball and, following her high school graduation, she was offered a professional contract with the local Austin team. However, she chose to pursue a university degree in economics instead. After completing her degree, Ms. Garza admitted she was still happiest playing basketball, and finally joined the Austin team.

Ms. Garza is known for her skill and speed as well as her kindness and team spirit. Off the court, she founded an organization called Reading is a Breeze. This organization provides resources to libraries that receive limited funding for print and audio books, young-adult periodicals, and digital reading devices. It even provides glasses to children whose parents have difficulty purchasing them on their own.
To:

Henri Delon <hdelon@bonvue.ca>

From:

Anita Wyatt <awyatt@bonvue.ca>

Subject:

Celebrity spokesperson

Date:

18 March

Dear Henri:

As promised, I researched a possible celebrity endorser to work with us on the expansion into the United States market. Jacqueline Garza is a professional basketball player from Austin, Texas, with an interesting background. Her nonprofit foundation, which focuses on children's literacy, has a natural connection to our products at Bonvue. You can learn more about her by visiting her Web site, www.jaqgarza.com, If you approve of the idea, I will try to connect with her agent to negotiate her compensation.

I also spoke with Mr. Rey this morning. He says that because the publicity campaign has been temporarily delayed, Marketing does not need us to have the spokesperson lined up until June.

Best,

Anita
Bonvue Expands into the U.S

 

Austin (May 11)—Bonvue, the French designer eyewear company, has announced its entry into the United States market. Austin-based basketball star Jacqueline "Jaq" Garza has signed up as the company's celebrity endorser. A video clip featuring Ms. Garza announcing the collaboration was released on Monday, and a full line of advertisements will be rolled out next week.

Founded and headquartered in Paris, the eyewear company is currently under the direction of CEO Martin Oliveira. Bonvue expanded into Canadian retail stores eight years ago in Ottawa. The company's popular eyeglasses and sunglasses will now be sold at stores across the U.S.
According to the Web page, what did Ms. Garza receive before joining a professional team?
(A) A university degree
(B) A donation of books
(C) Dance lessons
(D) Funding for a project
Why does Ms. Wyatt consider Ms. Garza a suitable celebrity endorser?
(A) Her charity distributes eyeglasses.
(B) Her teamwork skills are strong.
(C) Bonvue is based in Austin.
(D) Bonvue makes basketball apparel.
What does the e-mail suggest about Mr. Roy?
(A) He is Ms. Garza's talent agent.
(B) He has visited Ms. Garza's Web page.
(C) He is a former representative for Bonvue.
(D) He works with Ms. Wyatt and Mr. Delon.
What is indicated about Ms. Garza?
(A) She is a longtime Bonvue customer.
(B) She does not receive money from Bonvue.
(C) She recently appeared in a movie.
(D) She joined the Bonvue publicity campaign ahead of schedule.
What information about Bonvue is included in the article?
(A) The number of years it has been in business
(B) The location of its head office
(C) The slogan for its advertising campaign
(D) The price of its most popular product
Đáp án
147.D

148.A

149.D

150.C

151.C

152.A

153.C

154.B

155.C

156.D

157.B

158.C

159.A

160.D

161.A

162.D

163.C

164.A

165.B

166.C

167.B

168.C

169.D

170.C

171.B

172.B

173.A

174.C

175.D

176.B

177.B

178.A

179.D

180.A

181.B

182.C

183.C

184.D

185.B

186.A

187.D

188.D

189.C

190.C

191.B

192.A

193.C

194.D

195.D

196.A

197.A

198.D

199.D

200.B
Xem chi tiết tại: https://hochay.com/luyen-thi-toeic/sach-luyen-thi-ets-toeic-2020-test-7-reading-phan-2-hoc-hay-425.html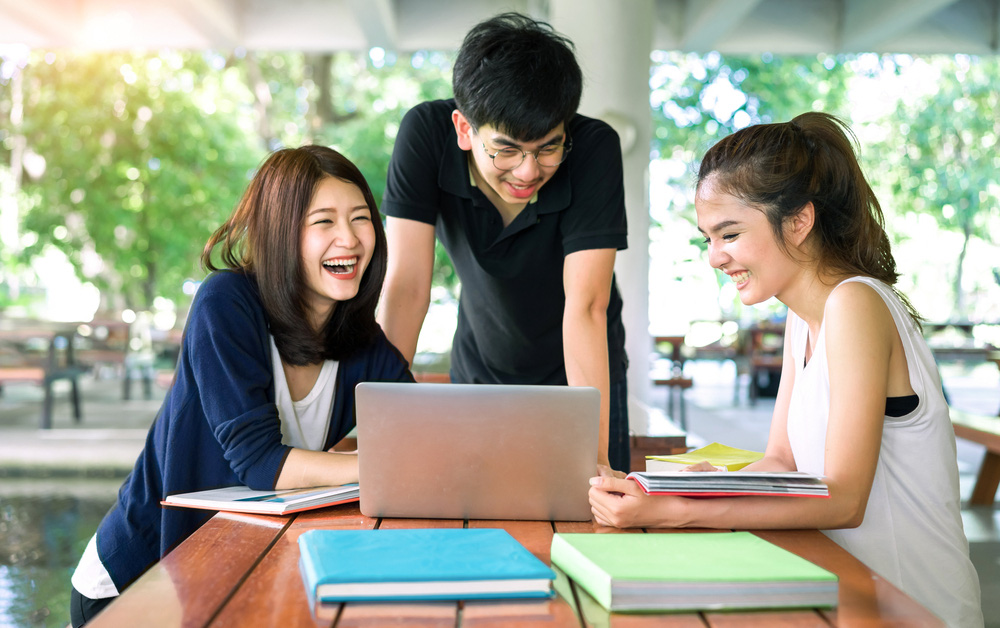 #hochay #hoctienganh #hocanhvanonline #luyenthitienganh #hocgioitienganh #apphoctienganh #webhoctienganh #detienganhonline #nguphaptienganh #nguphapIELTS #GrammarforIELTS #grammarIELTSforwriting